December 3, 2018 – December 7, 2018
❄The Polar Express!🚂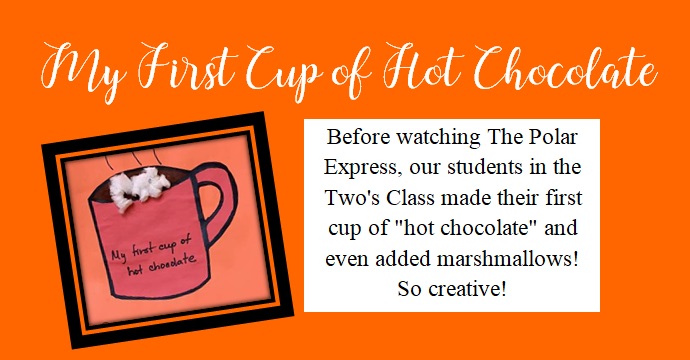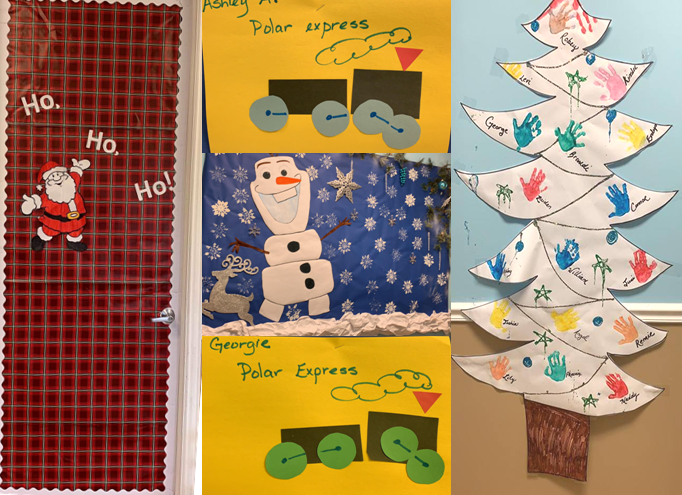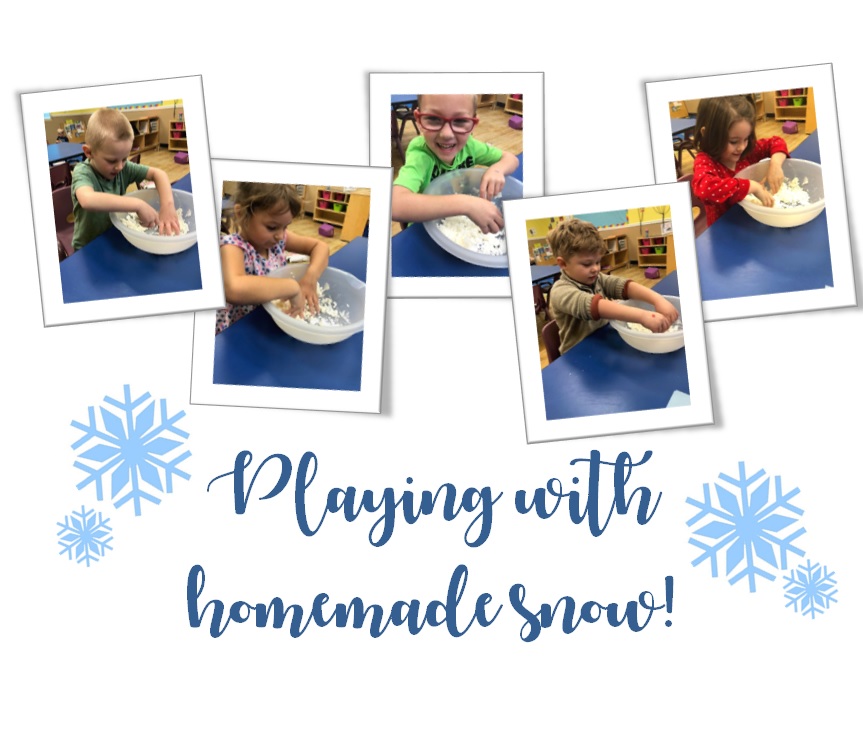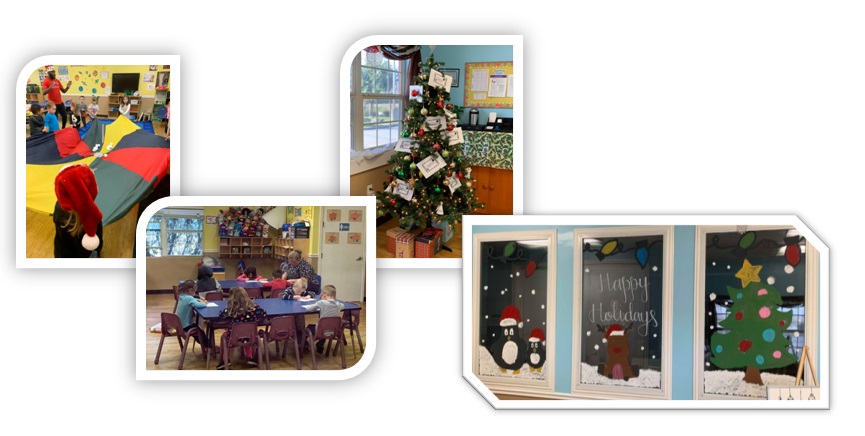 ---
November 26, 2018 – November 30, 2018
✨6 Pillars of Character!✨
Trustworthiness, Respect, Responsibility, Fairness, Caring, and Citizenship are what we learned about this week.
These are the six pillars of character. We showed random acts of kindness all throughout this week!
Our classes discussed what each pillar meant to them and how they applied it to their everyday life.
---
November 19, 2018 – November 23, 2018
🍗Thanksgiving🦃
This week we discussed and prepared for Thanksgiving!
The students thought about and shared with the class everything that they were thankful for.
In addition, the classes talked about their favorite thing about Thanksgiving.
Some students enjoyed spending time with their families and others enjoyed all the yummy food!
Speaking of food, the students shared their favorite Thanksgiving side dish and dessert.
The Two's classroom created adorable footprint turkeys to take home.
All of us enjoyed having our School Agers here during the fall break. They made great use of the STEAM Lab.
We hope each of you all have a wonderful and safe holiday!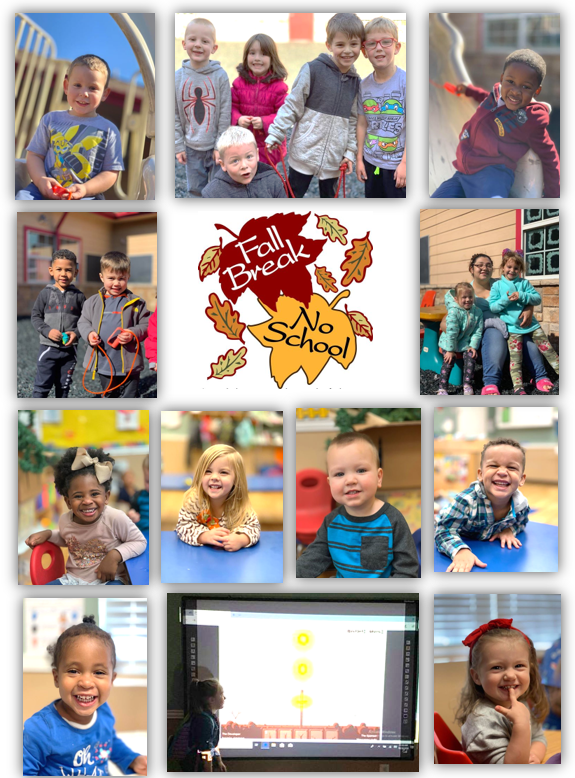 ---
November 12, 2018 – November 16, 2018
📛Health and Safety/ Safe Practices
⚠
Our teachers have been hard at work creating lessons for Health and Safety week. We reviewed fire safety from Oct. 8 – Oct 12.
In addition to talking about safe practices, we also had our Thanksgiving Feast on Friday.
We had such a wonderful time. Thank you to all who showed up!
Congratulations to Keisha Fletcher and Amanda Carroll for winning our dessert and side dish contest!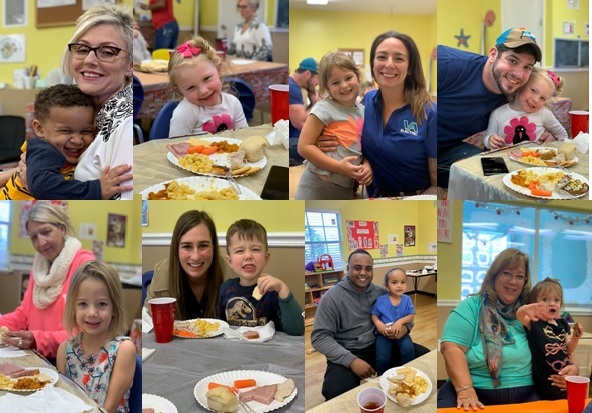 The Pre-K and Bridge class enjoyed making a Very delicious chocolate pie for the Thanksgiving Feast.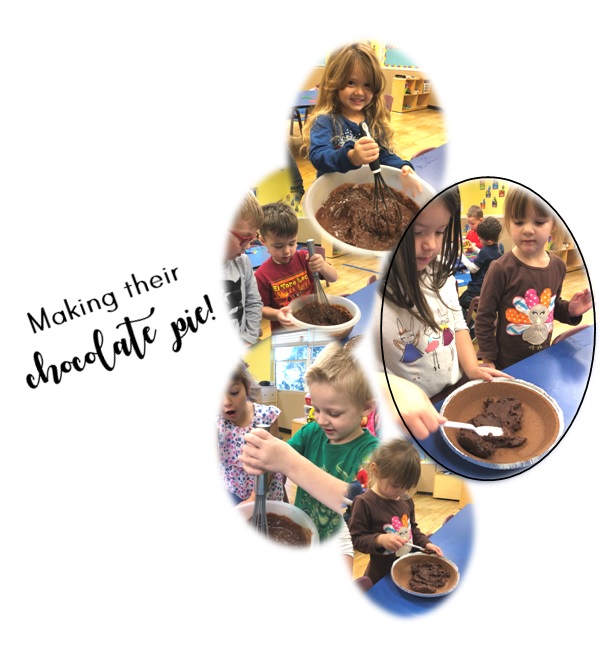 Our students did such a wonderful job performing their special Thanksgiving songs!

R E M I N D E R :
Lighthouse Learning Academy will be closed Thanksgiving Day (November 22, 2018) and the following day (November 23, 2018). 
We will return to  regular business hours on Monday, November 26, 2018.
---
November 5, 2018 – November 9, 2018
🍇🍎🍍🍉Fruits and Vegetables🥕🥦🌶🥒
This week was all about fruits and vegetables! We discussed how important they are to have everyday.
The classes pointed out the fruits and vegetable with very meal that was served.
The Two's class had fun painting grapes with their fingertips! They also talked about the color purple in both English and Spanish!
As always, the students had a blast with coach Rob from Stretch N' Grow.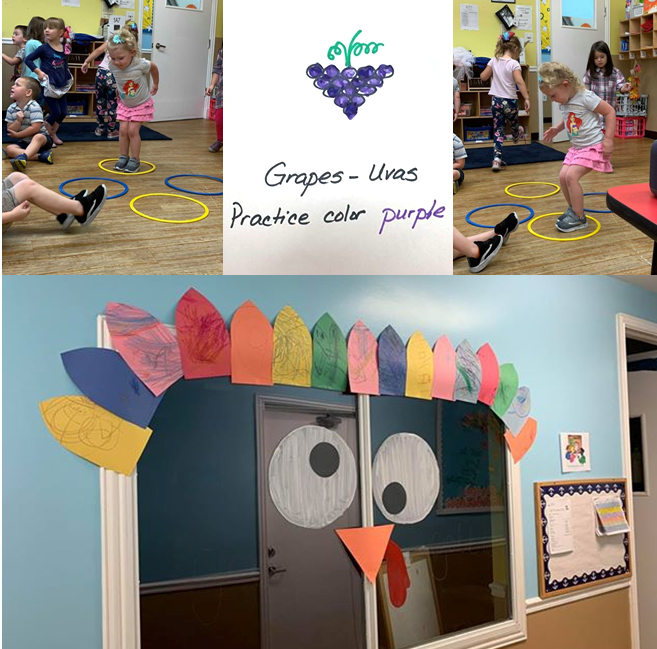 ✔Gentle Reminders:
-LLA has an attendance cut off time of 9:30AM. Every child must be in care before this time.
-As the weather is getting cooler, we ask that there is a jacket provided for the child(ren) for outside play time.
-Please refrain from bringing toys into the classroom as it causes a distraction.
-Please make sure to bring an extra change of clothes for your child(ren).
---
October 29, 2018 – November 2, 2018
🐞

Creepy Crawly Insects

🦗🕸
Our students have been learning about the different types of insects this week!
Our Pre-K students each got to create their own spider and their own pumpkin.
Our students were able to go into our STEAM Lab to explore all different types of insects.
We hope you enjoy the pictures from this week: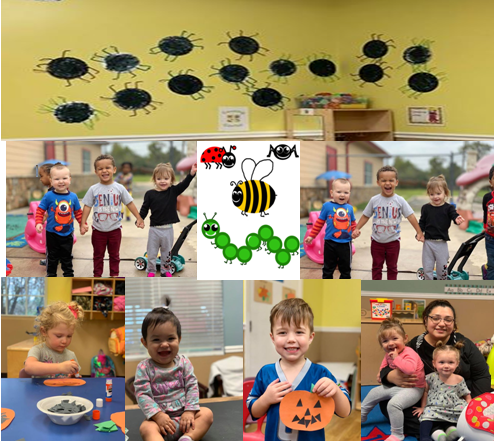 Here are some of our fall festival pictures from last week. We had so much fun!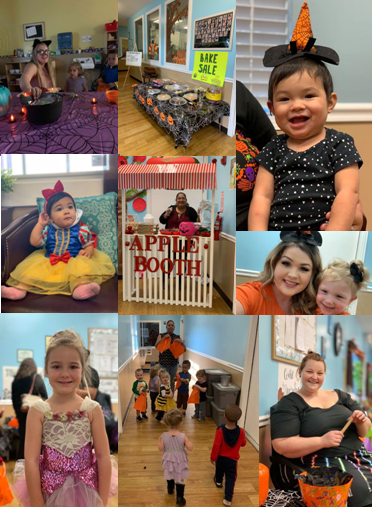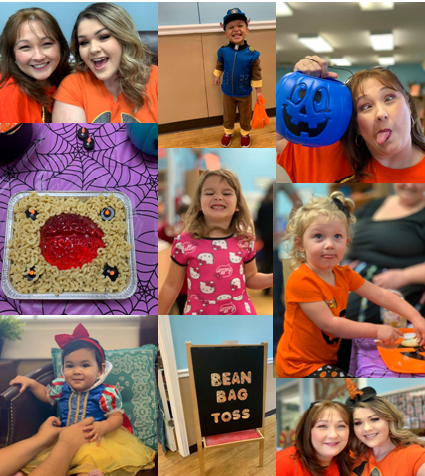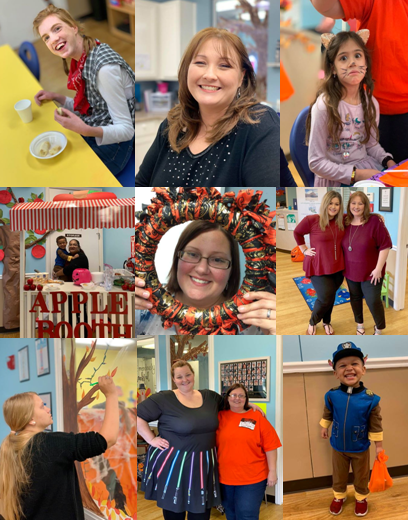 ---
October 22, 2018 -October 26, 2018
🌾🍃

Autumn/Fall

🍁🍂
This week was so wonderful! The Fall Festival had such an amazing turn out!
Thank you to everyone who came and to all of the parents who donated candy, prizes and baked goods.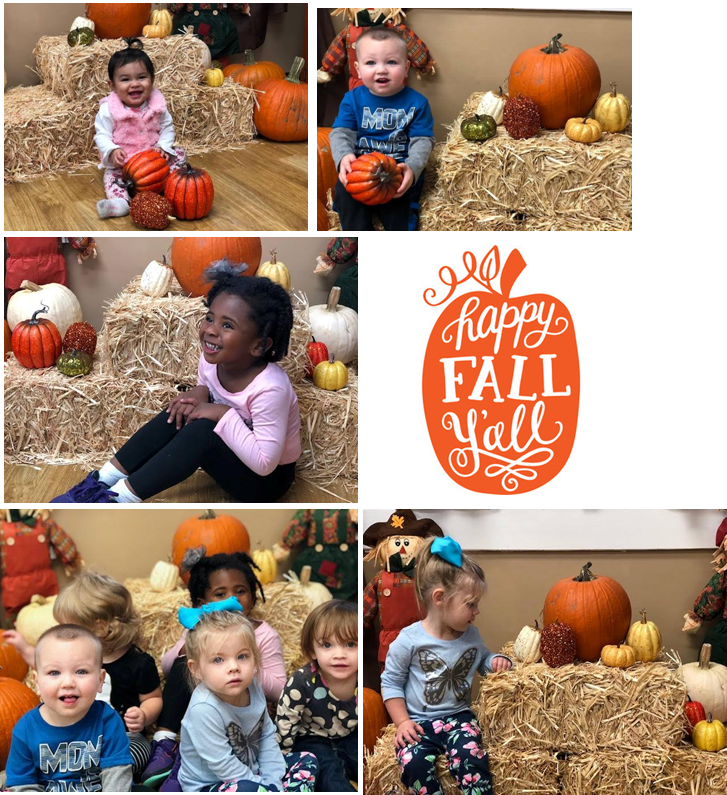 Our Pumpkin Decorating Contest has come to a close! Thank you to all who voted for their favorite pumpkin.
All of our staff members did a phenomenal job decorating these! We were SO impressed with the outcome.
Congratulations to Ms. Rebecca for winning the contest! Her class will get a pizza party.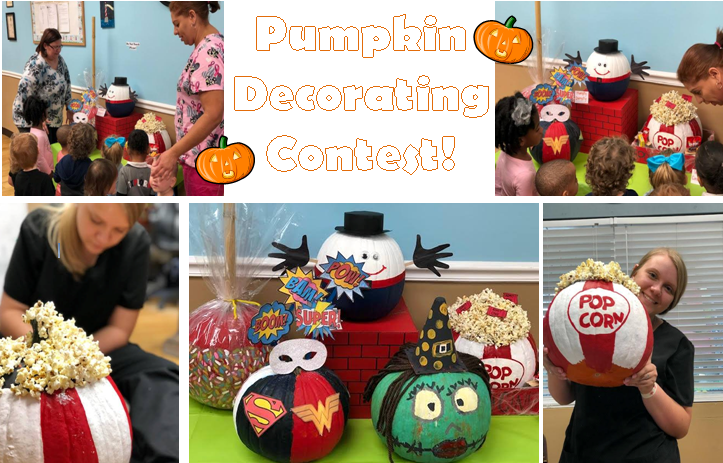 Some of our smiling faces this week as we prepared for our fall festival!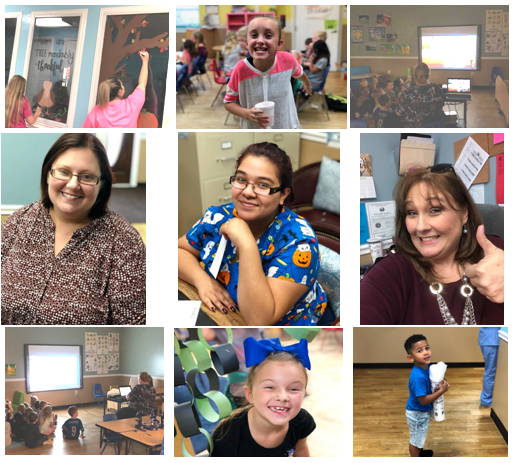 *Fall Festival pictures to come*
---
October 15, 2018 – October 19, 2018
🍂🍁
Trees  and Leaves

🍁🍂

This week our students have enjoyed learning all about trees and leaves. We have discussed fall weather and the different colors of leaves.

Our students enjoyed looking outside their class window at the different types of trees and leaves.

Our Two's classroom created a fingerprint tree craft to take home. Our Pre-K classroom explored their creative side by making

a leafy pumpkin. Speaking of pumpkins, we are getting ready for our center-wide pumpkin decorating contest! Each teacher has

received a pumpkin to decorate. These pumpkins will be on display in the front office next week to be voted on.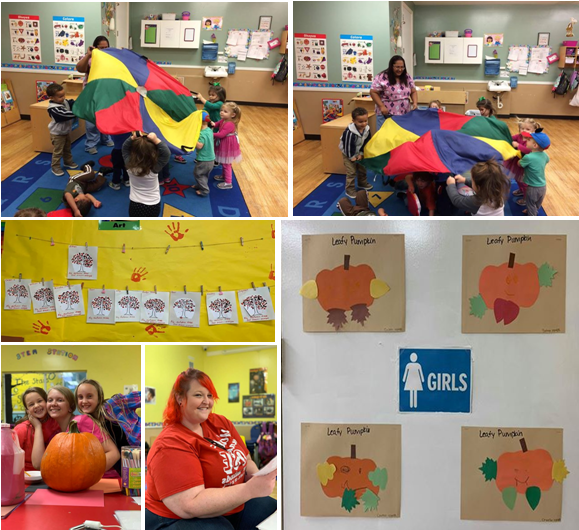 ---
October 8, 2018 – October 12, 2018
🔥🚒Fire Safety & Prevention🚒🔥
This week we discussed fire safety and prevention. The students discussed how they can prevent fires
by not playing with matches or lighters. We encourage families to talk about this at home as well.
Our staff has found creative ways to to incorporate this theme in their daily lessons!
Take a look at what has been going on this week at Lighthouse Learning Academy: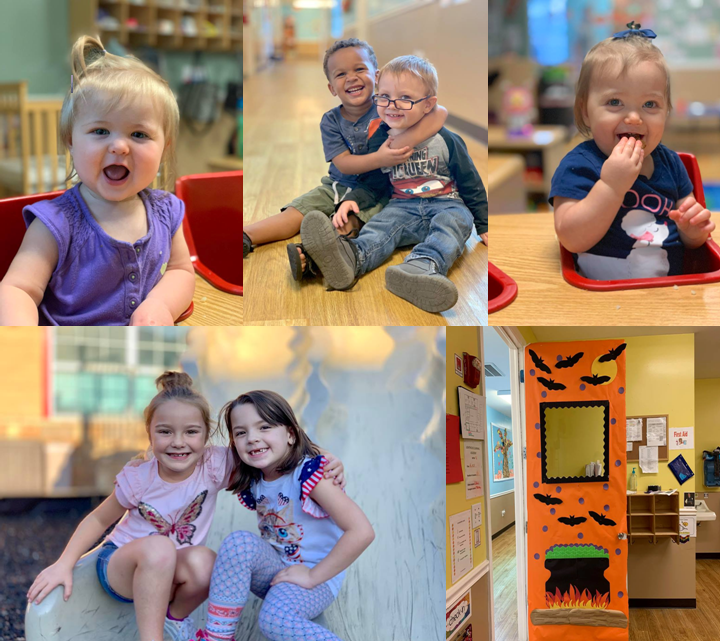 🎃Reminder! 🎃
We are still in need of individually wrapped candy, novelties/prizes, and baked goods. If you feel
like you can help out, please bring your item(s) to the front office no later than Wednesday, Oct. 24th.
---
October 1, 2018 – October 5, 2018
🥕🍇Harvest and Nutrition🍉🥦
This week we have had a marvelous time learning all about Harvest and Nutrition!
You may have noticed the fall setup located near the front office. Feel free to take pictures of your child(ren) here!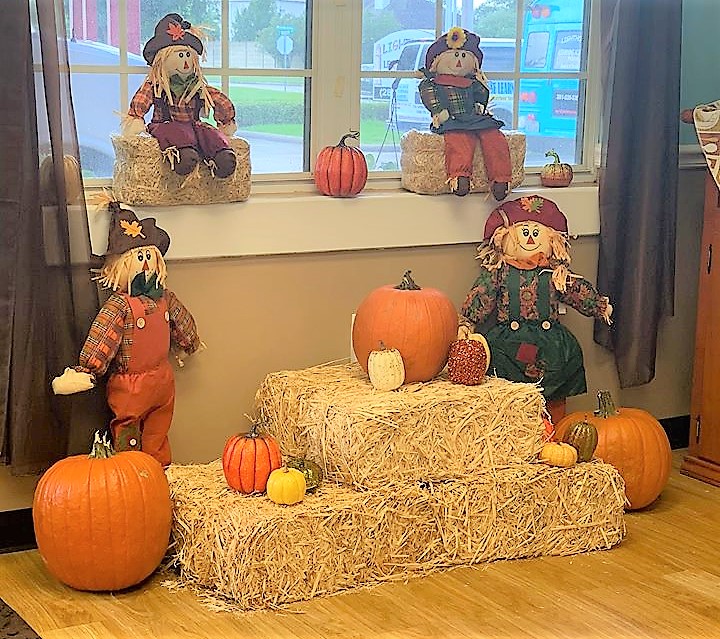 As our Fall Festival quickly approaches, we are asking for donations.
We are in need of:
-Individually wrapped candy
-Novelties/prizes
-Baked goods
The Fall Festival will be on Friday, October 26th. We are asking that all donations are turned in by Wednesday, October 24th.
The items may be brought to the front office. Thank you for your participation!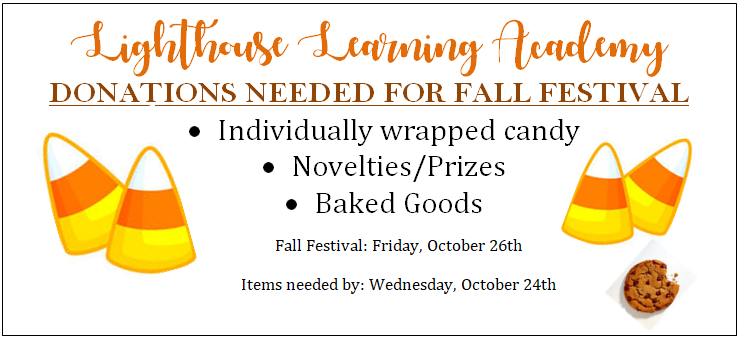 Our wonderful team continued to show off their creative side this week! The students enjoyed helping
decorate their classrooms and giving their input.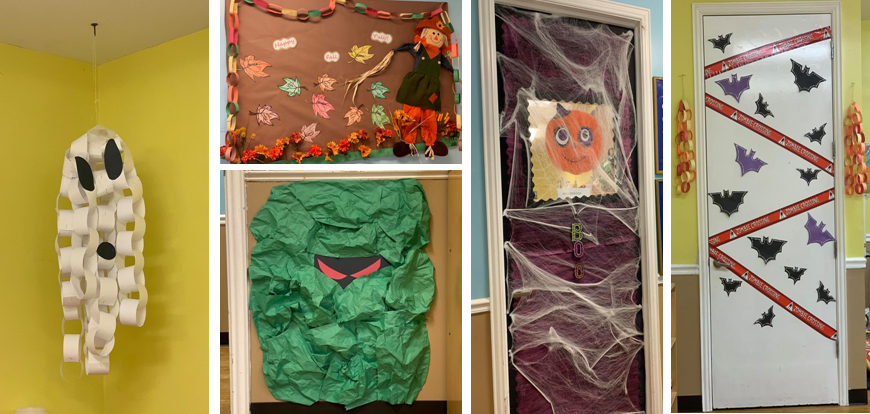 Now that we have our STEAM Lab up and functioning, we have been making great use of this!
Our school agers have made great utilization of this lab. Miss Tiffany brought the school agers who had homework
into the STEAM lab and assisted with any questions they had. The lab allowed the
students to focus on their homework with minimal distractions.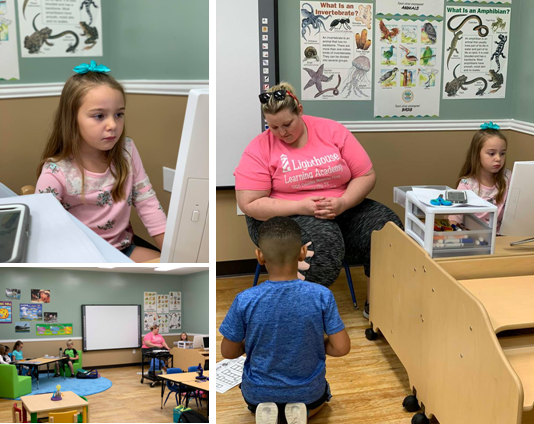 Our infants and toddlers have had an extraordinary week exploring harvest and nutrition.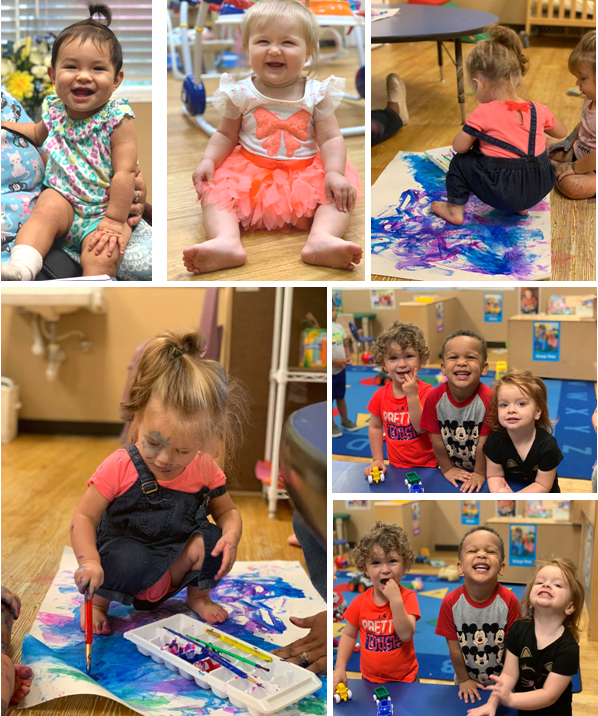 ---
September 24, 2018 – September 28, 2018
🍎A for Apple/Johnny Appleseed🍎
All of us here at Lighthouse Learning Academy have had a tremendous week. Our teachers have really gone
above and beyond! The theme this week was A for Apple/Johnny Appleseed! You may have seen the big apple tree in the
back of the building located near the Two's Classroom. This was created by Ms. Linda and Ms. Maria.
Each student in the two's class painted an apple that is now on the tree. Fantastic job Two's, this looks amazing!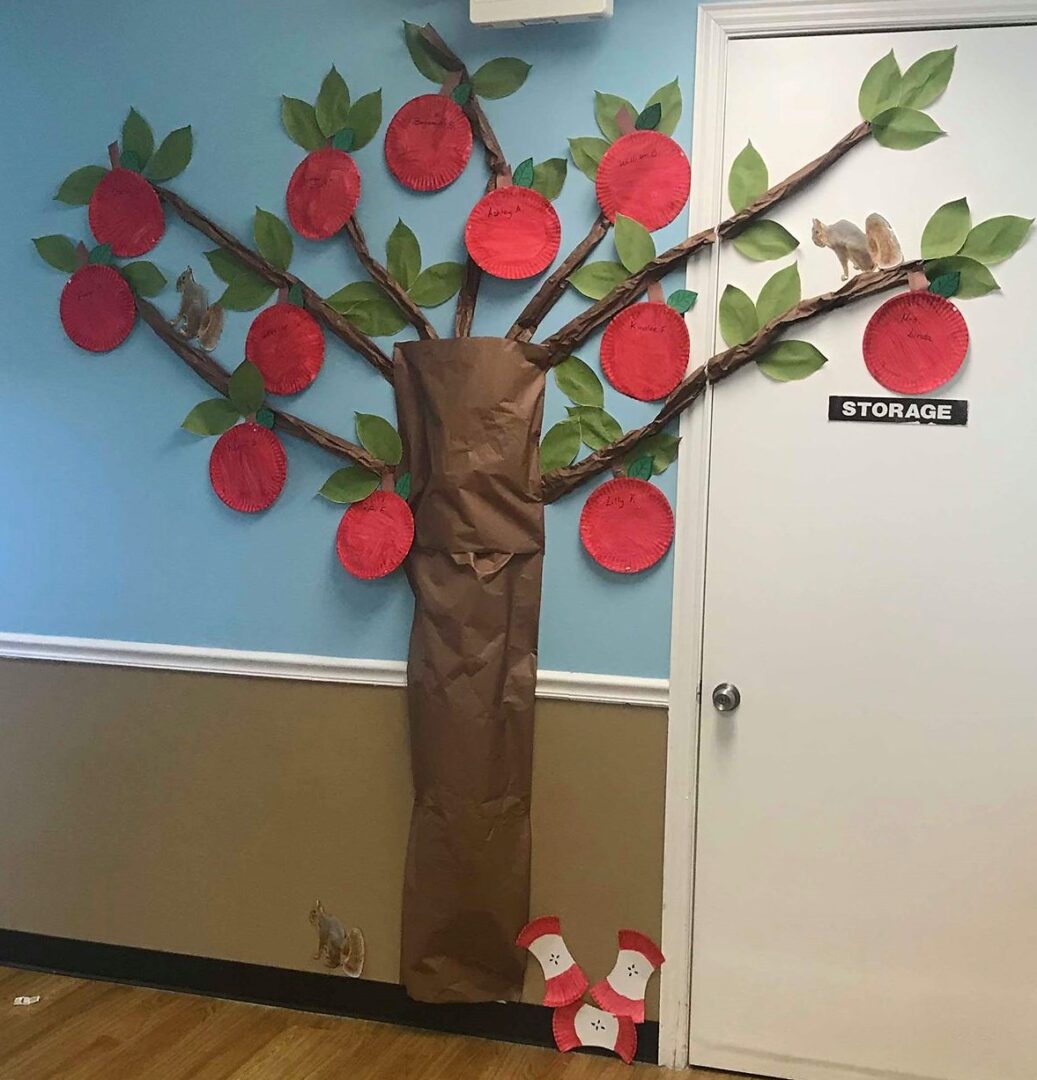 October is approaching quickly, so Lighthouse is getting ready for fall! Our staff has been working extra hard this week on decorating their classrooms!
Below are just a few pictures of some of our fall decor and crafts!

We loved Ms. Amy's idea for her classroom door. The students all worked together to paint the background for the door.
In addition, each student got the opportunity to create a bat to put on the door. The students had so much fun
creating this and we love how it turned out!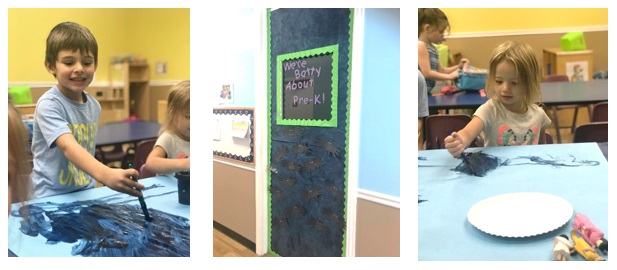 Thank you to all of our hard working staff who made this such a fantastic week!
Stay tuned for next week when we discuss Harvest and Nutrition!
---
September 17, 2018 – September 21, 2018
🖍C

o

l

o

r

s

and shapes⭐
This week was all about colors and shapes! Our teachers and students have had so much fun with this theme.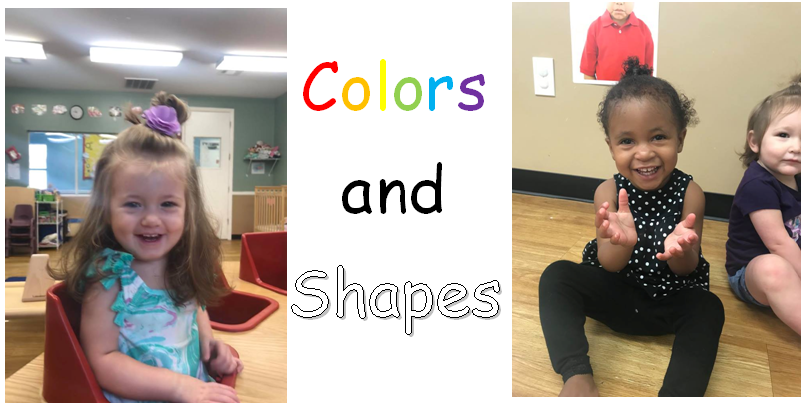 In our Infant and Infant 2 classes we reviewed our colors and shapes by using flashcards
and songs. In the Toddlers and the Twos class, Mrs. Maria and Mrs. Linda allowed their student's to explore their
creative side by drawing shapes in shaving cream. The students in this class also identified different colored building blocks.
The students have had a blast!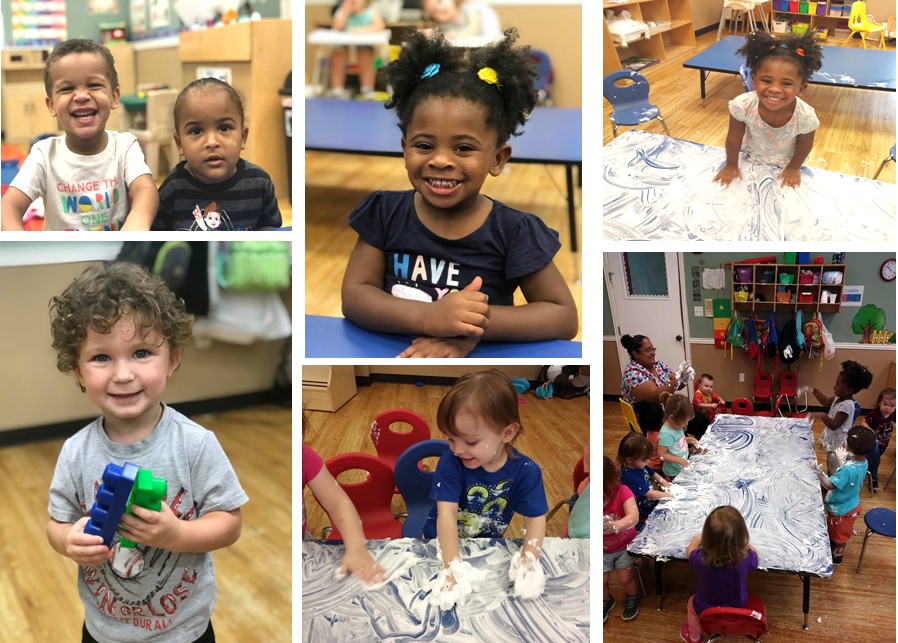 In the Pre-K classroom our students enjoyed reading stories and engaging in group discussion about
all of the colors and shapes located through out the classroom!

---
September 3, 2018 – September 7, 2018
👨‍👩‍👧‍👦 
My Family/Celebrating Grandparents

💖

This week here at Lighthouse Learning Academy we focus  ed on "My Family/Celebrating Grandparents."

Our students enjoyed describing and introducing their families to their classmates. On Friday, September 7, 2018 we celebrated all grandparents by

hosting a Grandparent's Day Luncheon. Thank you to all the families and grandparents that participated and made this event a success!

We enjoyed seeing and meeting each of you.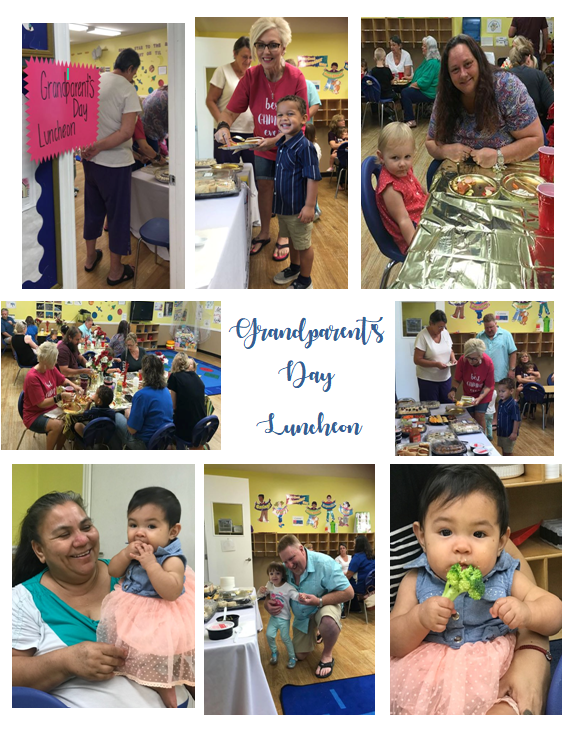 Another fantastic week! Stay tuned for next week where we will explore The Five Senses!
---
August 27, 2018 – August 31, 2018
This week's theme was All About Me! We took this week to get to know one another. Our students enjoyed the activities
and lessons their teacher planned. In addition to getting to know one another, our students have continued reviewing their letters and numbers this week.
These are some of our students in the Infant 2 classroom! We adore these pictures and love the participation from the parents!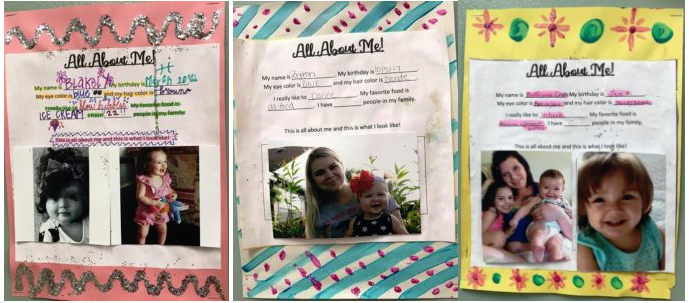 Take a look at some of our smiling faces below!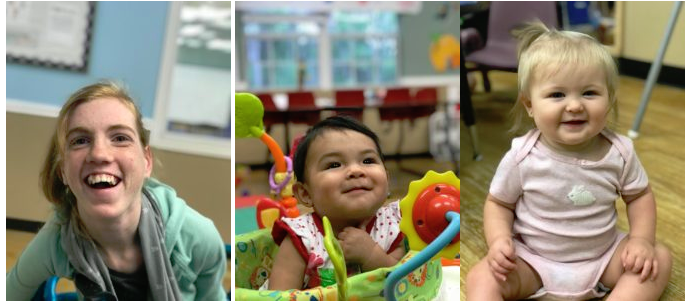 We are also thrilled to announce the opening of our brand new STEAM Lab! STEAM stands for Science, Technology,
Engineering, Art and Math. This lab will give children the opportunity to learn computers, Smartboards, engineering and much more!
We are very excited about this new addition to our program. It is going to be a great supplement to our curriculum!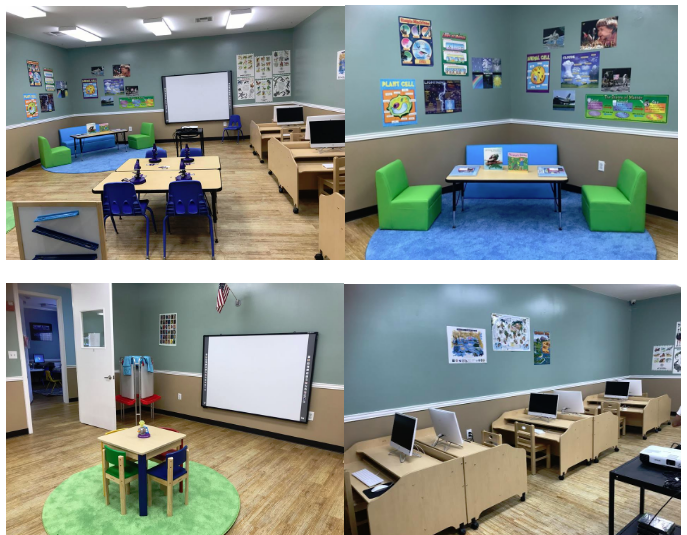 We had such a wonderful week! Stay tuned for next week!
---
August 20, 2018
This week our focus was "Getting to Know Each Other" and reviewing our skills. The children are so excited to welcome new friends and reunite with old friends who have been gone for the summer. This week is all about getting comfortable in our classrooms with our friends and staff, learning the classroom rules and new schedules.
Thursday is Fall picture day at Lighthouse. Laugh Out Loud Photography will be at the center taking fashion photography pictures. This company takes amazing portraits! We are excited to see the outcome!
This week you may have noticed the teachers working hard on their classroom environment. During this time, you may have noticed a change in decoration. These ladies have put a lot of thought into this. As a matter of fact, we made a contest! They have enjoyed the friendly challenge! In fact, we'd like to congratulate our School Age teacher, Miss Rebecca and our Two Year Old teachers, Mrs. Linda and Mrs. Maria. They worked very hard and we just couldn't decide on one!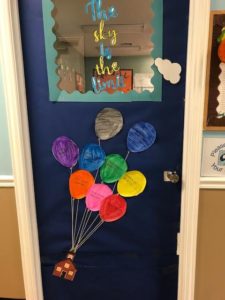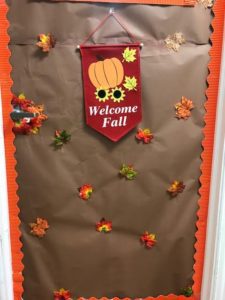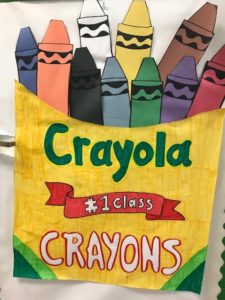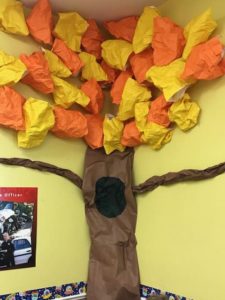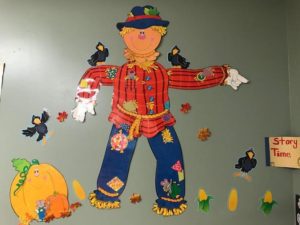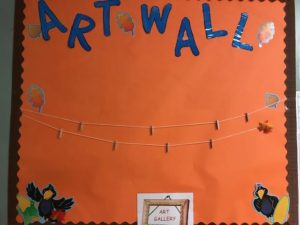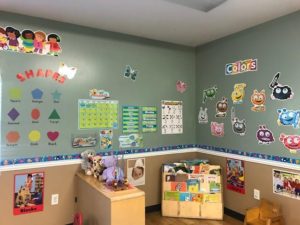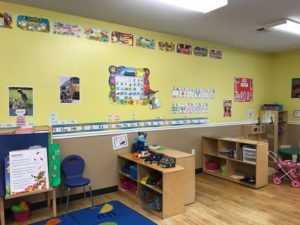 Stay tuned next week for All About Me Week!