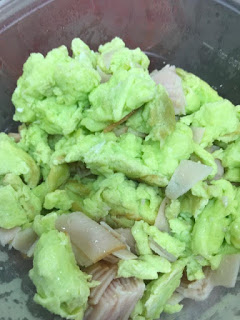 This week we celebrated all things Dr. Seuss. We read Dr. Seuss books all week long and created fun Cat in the Hat crafts!
We started the week with Green Eggs and Ham for breakfast. Some children did not know what to make of this concoction! 😄 (Ham was actually turkey ham — pork-free product)
On Tuesday, Cat in the Hat visited the children. They were so excited to meet him and tell them about their favorite Dr. Seuss book!
The crafts were so much fun! Friday was Dr. Seuss' birthday and our staff celebrated in a big way with a birthday party!